Lesson reviews - New feature and it's importance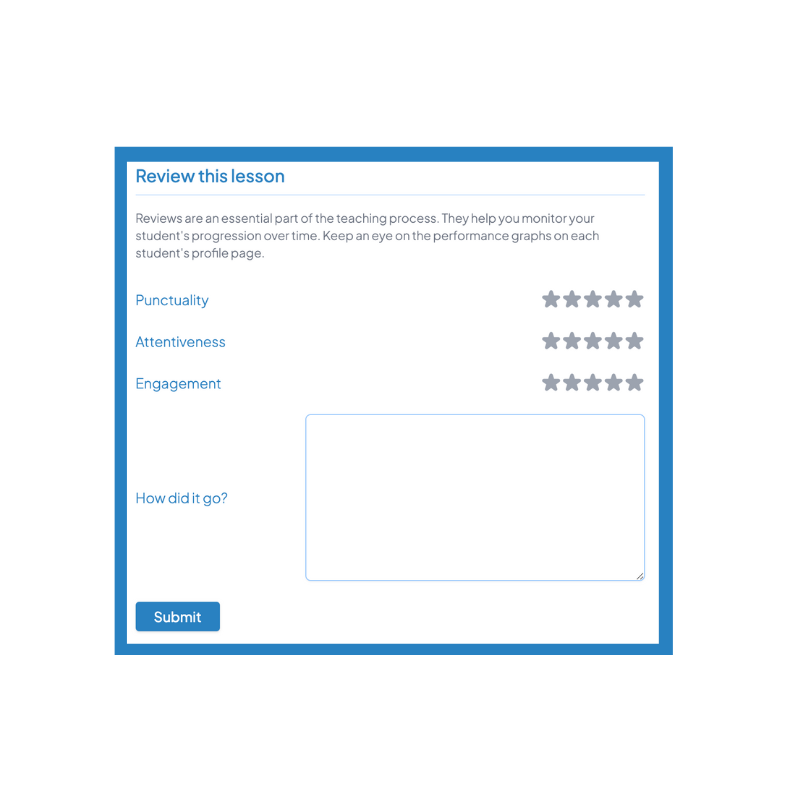 A lesson review can be a helpful measurement to look at performance, engagement and understanding in regards to the tutee, as well as a means to ensure that the tutor knows how the tutee is responding to their learning techniques by also leaving them a review too.
One means of us discussing with our users so far has led us to incorporate a new feature on ClassCaptain, ensuring that tutors can utilise an end of session review area to rate the student in their performance in the session on a 5 star ranking system. This can be accessed in 'Past' under the 'Lessons' tab.
As well as leaving a star review, tutors are able to leave a comment in the text area. This area can be utilised to make specific notes about the student and/or lesson in and you are able to provide yourself a reminder ahead of the next session of what occurred.
Once you have completed this area here, you are able to return to it once completed for your own records.
This is part of our ongoing commitment to adapt ClassCaptain more and more to tutor's needs. Why not try it out today after your next session? If you're yet to sign up too, sign up today to ClassCaptain and organise your tutoring business.