5 Reasons Tutoring is Rewarding for both Tutor and Tutees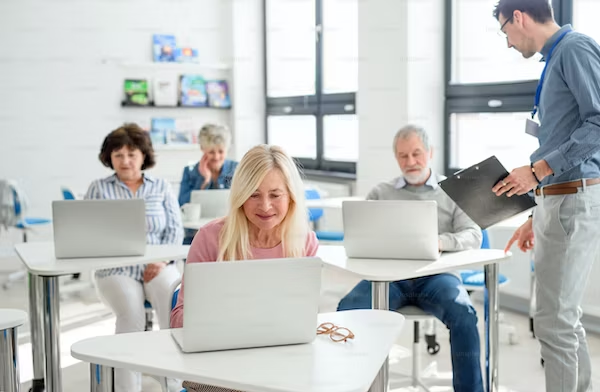 Tutoring is a mutually beneficial experience that goes beyond improving academic performance. It creates a positive impact on both tutees and tutors, fostering personal growth, knowledge exchange, and a sense of fulfillment. In this article, we will explore five reasons why tutoring is rewarding for both the tutee and the tutor.
Personalised Learning and Academic Growth: One of the key benefits of tutoring is the opportunity for personalised learning. Tutors can tailor their approach to match the individual needs, learning styles, and pace of the tutee. This one-on-one attention allows tutees to gain a deeper understanding of the subject matter, ask questions freely, and receive immediate feedback. As a result, tutees experience accelerated academic growth, improved grades, and enhanced confidence in their abilities. For tutors, witnessing their tutees' progress and success is incredibly rewarding and reinforces their passion for teaching.
Building Strong Relationships: Tutoring facilitates the development of strong relationships between tutees and tutors. The close interaction and trust that form over time create a comfortable and supportive learning environment. Tutors often become mentors and role models, offering guidance beyond academics. The bond formed during tutoring sessions encourages open communication, fosters a sense of belonging, and boosts the tutee's self-esteem. Tutors, in turn, find joy in establishing meaningful connections, making a difference in someone's life, and being a positive influence.
Sharing Knowledge and Insights: Tutoring is a two-way street where both tutees and tutors have opportunities to share knowledge and insights. While tutors provide expertise in specific subjects, tutees can offer fresh perspectives, unique ideas, and alternative approaches. Tutors gain new insights from their tutees' experiences, challenges, and innovative thinking. The process of exchanging knowledge not only enhances the learning experience but also broadens the tutor's own understanding of the subject matter. The sense of intellectual growth and discovery is deeply rewarding for both parties involved.
Strengthening Communication and Leadership Skills: Tutoring involves effective communication, active listening, and the ability to adapt teaching methods to meet individual needs. Tutors learn to explain complex concepts in a simplified manner, hone their communication skills, and become more patient and empathetic. They also develop leadership qualities as they guide and motivate their students towards success. Tutees, on the other hand, benefit from improved communication skills, increased confidence in expressing their thoughts, and enhanced critical thinking abilities. The growth in these areas is immensely fulfilling for both tutees and tutors.
Making a Lasting Impact: Perhaps the most rewarding aspect of tutoring is the opportunity to make a lasting impact on someone's life. Tutors have the power to inspire and ignite a passion for learning in their tutees. By providing guidance, encouragement, and support, they can instill lifelong learning habits and a thirst for knowledge. The positive influence tutors have on their tutees extends far beyond the tutoring sessions, as tutees carry the lessons and skills they acquire into their academic and personal lives. Witnessing the long-term growth and success of a tutee is a truly gratifying experience for any tutor.
Tutoring is a rewarding experience that benefits both tutees and tutors alike. From personalised learning and academic growth to building strong relationships, sharing knowledge, developing essential skills, and making a lasting impact, the rewards of tutoring are multifaceted. As a tutor, you have the opportunity to shape young minds, empower students, and witness their journey towards achieving their goals. Simultaneously, you gain personal fulfillment, intellectual growth, and the satisfaction of making a positive difference in the lives of others.